Complete Eyelash Technician Course
KHDA Dubai Government Approved Training Academy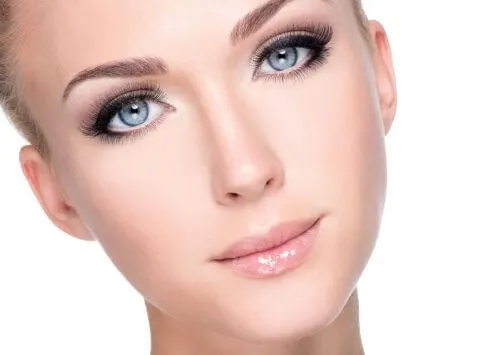 Duration :4 Day
Time : 11am to 7pm
Complete Eyelash Technician Course Included Complete Lash Technician Starter Kit.
KHDA Dubai & international certificate from USA upon completion of course.
Price : 7,140 AED 5,712 AED
Discount valid until this month
5 Lash Tint of 15 ml each
Black, Blue Black, Light Brown, Medium Brown, Natural Brown
2 Developer 60ml (10 vol)
EyePatch 5 Pairs
Mirror
Iolite Shampoo  50ml
Primer
Iolite Cleanser
Mascara Brush
Micro Brush
Nano Perming Kit
Beauty Wave Kit
Long Lasting Eyelash Glue
Lash Glue Remover (Cream)
Individual Eyelash Extension 7 Pcs
Classic Tweezers 2 Pcs
Medical Tape 10 y x 0.5 in
Micro Brush 100 Pcs
Lint Free Applicators
Mascara Brushes
Glue Plate, Glue Ring
Mini Scissors
Lash Display Sponge
Primer, Cleanser
Lash Shampoo
IOLITE Complete Eyelash Technician Course!
Our Complete Eyelash Technician Course is a four days Package. With the most popular treatments within the industry, designed specifically for those embarking on a career as a lash technician / artist and requiring the fundamental skills to launch their business. Our Online Course gives you the freedom to learn & practice at any time anywhere.Become a certified Lash Technician approved from KHDA Dubai Gov.t and International USA certificates upon completion of course. Based on the preparation of work qualifications to develop the knowledge and skills required in the beauty therapy industry. ready to launch a lucrative and successful lash extensions business!
Eyelash Perming and Tinting Included in Lash Technician Course!
The Eyelash Perming and Tinting process is most commonly refer to as an eyelash perm, but it may also refer to as a permanent relaxer that straightens the hair. This cosmetics procedure is only performs by licensed cosmetologists using the hair perming technology.
Following the perm solution, the neutralizer is applied, and sometimes you will have a nourishing oil used as the last step to strengthen the lashes and recondition them. Approximately it will take 10 to 15 minutes to be spent on each step. At the time of the first lash perming, sponges were placed at the base of the lashes to mimic the shape of the lashes.
Nonetheless, a silicone pad placing on your eyelid has become more popular in the past few years. It comes in small, medium, and large silicone pads, depending on how long or curly you want your lashes to be. Compared to the original sponge rod, this new form of perming lashes gives the lashes a more natural shape and curve. It is believes that the original method of perming lashes that are still practice today gives the lashes a less natural curvature or shape.
Microblading Included in Lash Technician Course!
At first the micro-blading technique involves applying semi-permanent pigment to the skin with a tool made of several tiny needles. For example compared to a regular eyebrow tattoo, micro-blading produces fine slices in the skin created by hand using a blade. In contrast, eyebrow tattoos do with a machine and a single needle. Moreover with micro-blading, eyebrows are typically shaped, enhanced, or reshaped in terms of color and shape. In the same way to traditional tattooing techniques, Further, which deposit pigment more profound into the skin, besides it deposits pigment in the upper dermis, which fades more rapidly. Since tattooing and micro-blading require different levels of training, not all micro-blading artists are tattoo artists.
Considerations
Due to the chemicals involved, like any procedure, there is some risk. Side effects of the procedure have been known to include stinging around the eyes. The UAE Food and Drug Administration (FDA), while approving of hair treatment, has not yet approved the procedure for use around the eyes.
Contact us for more details, IOLITE EYELASH is a part of BSI COSMETICS.