Became a Certified Waxing Esthetician
KHDA Dubai Government Approved Training Academy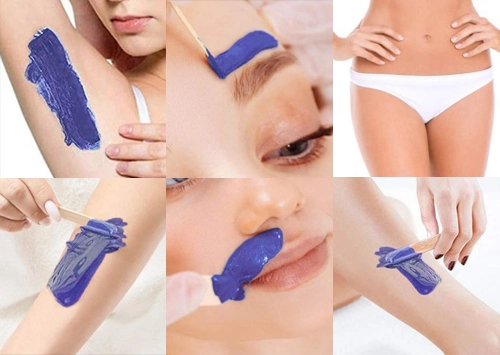 Duration :1 Day
Time : 11am to 7pm
Complete Waxing Esthetician Course Included Wax Full Kit.
International certificate from USA upon completion of course.
Price : 950 AED
Wax warmer
Wax Beans in 4 Flavour
Wax Pre Treatment Spray
Wax After Treatment Spray
Proper waxing techniques
Sanitation and sterilization
Hair growth patterns
Different types of waxes and their uses
Contraindications and precautions
Aftercare instructions
Are you interested in learning proper waxing techniques?
Our Face Bikini and Full Body Waxing Course is designed to equip you with all the necessary skills and knowledge to become a successful waxing technician. Look no further than Iolite Lashes, a KHDA Dubai Government Approved Beauty Training Academy. During the course, you'll learn the importance of sanitation and sterilization in the waxing process and how to identify different hair growth patterns and choose the appropriate type of wax for each area. We'll cover all the types of waxes available, including hard and soft wax and their respective uses.
You will learn with Face Bikini and Full Body Waxing Course?
Our course also covers contraindications and precautions when performing waxing services to ensure your client's safety and satisfaction. Additionally, we provide aftercare instructions for your clients to help them achieve the best possible results from their waxing experience. Moreover, we even provide you with a free wax kit, which includes a wax warmer, wax beans in four different flavours, wax pre-treatment spray, and wax after-treatment spray. Plus, our Complete Waxing Esthetician Course includes a full wax kit.
Face Bikini and Full Body Waxing Course Certification and Details?
Our course is available online and offline, and we offer flexible timing options to fit your schedule. The course duration is just one day, from 11 am to 7 pm, so you can start offering waxing services to your clients in no time. Upon completing the course, you'll receive an international certificate from the USA, adding credibility to your credentials as a professional waxing technician. All of this is available at an affordable price of just 950 AED.
Don't miss this opportunity to learn from a KHDA Dubai Government Approved Beauty Training Academy. Join us at Iolite Lashes in Dubai, UAE, and take the first step towards becoming a successful waxing technician today!
Contact us for more details, IOLITE EYELASH is a part of BSI COSMETICS.