Eyelash Extension Course for Beginners
KHDA Dubai Government Approved Training Academy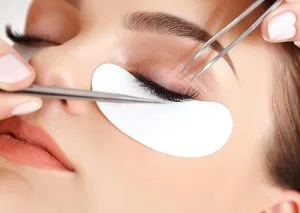 Duration :2 Days
Time : 11am to 7pm
Lash Extension Course Included free Kit.
KHDA Dubai & international certificate from USA upon completion of course.
Price : 2800Aed
The course is designed for everyone who wants to get the profession of an "Eyelash Master" from zero.
Within 2 days of training you will receive valuable theoretical information and extensive practical eyelash extension. Classic application 1 by 1.
Types of eyelashes
Eyelash structure, eyelash life cycle.
Types and shapes of eyes
Effect schemes for different types of eyes.
Analysis of mistakes.
Contraindications
Preparation of lashes for eyelash extension
Work with the direction of eyelash extension
Lower eyelash isolation techniques.
Eye disease how to avoid.
Matching eyelashes to different eyes.
After care for eyelashes
Refill and removal of eyelash extension
Principles of working with a client
The secrets of photographs
Storage and proper conditions for materials.
Working out knowledge on models
Exam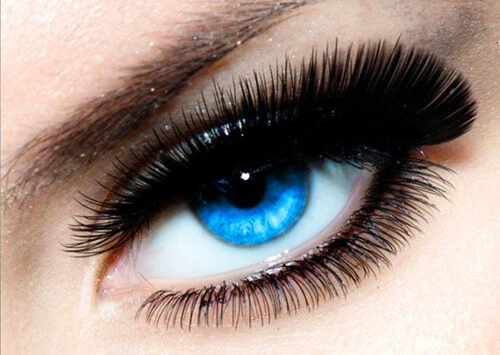 Long Lasting Eyelash Glue
Lash Glue Remover (Cream)
Individual Eyelash Extension 1 Pc ( C curl 0.015T – MIX )
Classic Tweezers 2 Pcs
Medical Tape 10 y x 0.5 in
Micro Brush 100 Pcs
Lint Free Applicators
Mascara Brushes
Glue Plate, Glue Ring
Mini Scissors
Lash Display Sponge
Primer, Cleanser
Lash Shampoo
Looking to become an expert in eyelash extension application?
Look no further than our comprehensive Eyelash Extension Course for Beginners!
We design our Eyelash Extension Course for Beginners who want to start a career in the beauty industry or experienced lash artists who want to take their skills to the next level. Our expert instructors provide in-depth training that covers everything from eyelash structure and life cycle basics to advanced techniques such as lower eyelash isolation and matching lashes to different eye shapes.
What can you expect from our eyelash extension training courses?
We conduct our eyelash extension training courses over several days and pack them with hands-on experience working on live models. You will learn how to prepare lashes for extension properly, use the correct direction for extension, and apply extensions that look great and last for weeks.
The KHDA Dubai government approves our lash extension schools and offers a wide range of classes to suit every skill level. Whether you're looking for a beginner class to get started or an advanced class to perfect your technique, we have a suitable class for you.
Our eyelash extension classes are inclusive of a lash extension kit. Upon completion of the course, you'll receive a KHDA Dubai and international certification from the USA, opening up opportunities to practice your skills worldwide.
how can lash extension class for beginners benefit your beauty career?
We take pride in providing the highest-quality eyelash extension training with experienced instructors passionate about helping you succeed. Our classes cover everything from the basics of lash extensions to advanced techniques to help you create stunning looks for your clients.
So what are you waiting for? Sign up for one of our eyelash extension classes today and start your journey towards becoming a skilled lash artist. Whether you're just starting or looking to take your skills to the next level, we have the perfect class.
Contact us for more details, IOLITE EYELASH is a part of BSI COSMETICS.